With educated youth choosing agriculture as profession, maize production in Zimbabwe increases by 199%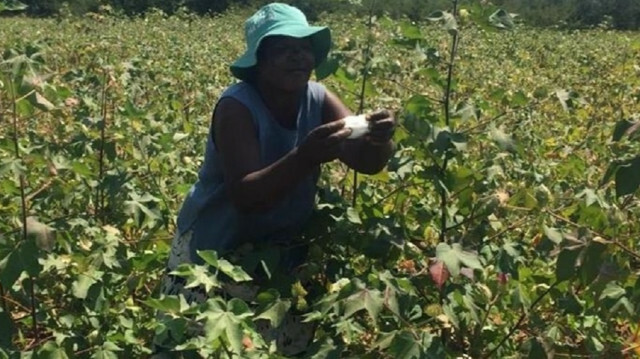 Even as Zimbabwe's turbulent economy continues to sap jobs, educated youth in the southern African country are increasingly turning to agriculture to earn a living.
When Benson Maungwe, 32, after earning a university degree in social work eight years ago failed to find a job, he decided to grow maize on a piece of land in Mashonaland Central Province. He has turned out a successful farmer and employs as many as 47 people on his farm.
"I used to be a job hunter, but I am now the employer after I turned to maize farming," he told Anadolu Agency.
With more youth like Maungwe turning to farming, the government has reported an increase in maize production by 199% from 907,628 tons in the 2019-20 farming season to 2.7 million tons during the 2020-21 season.
Maungwe claimed that he pays $45 a month to each of his workers, enough for them to cater to basic requirements.
"I wish I could have started farming much earlier than I did. I wasted much time searching for a job," he said.
According to the government, about nine million youths are now involved in agricultural activities. Most of the educated youth do not own land but take it on rent from the owners.
"The young farmers are the reasons the country now has more tobacco and maize production than before. The country now also has more cattle ranchers," said Tapson Muchayiwa, an officer in Zimbabwe's Agriculture Ministry.
Two decades ago, the Zimbabwean government had forcibly evicted thousands of white farmers from their land and redistributed it on a 99-year lease to Black peasants. But instead of leading to prosperity, the step led to the country's economic decline and also ruined its relations with the West.
– From teacher to farmer
In absence of finances from the banks, who often refused to recognize the lease, poor Black farmers were unable to utilize the land.
"My parents and siblings abroad helped me with capital. I did not go to banks because I knew, it will be a cumbersome process," said Maungwe.
For 27-year-old Denis Makiwa based in Murewa, about 100 kilometers east of Harare, the decision to join farming after he completed a diploma in teaching just two years ago, also proved a game-changer.
"Teachers fresh from college are not being hired for employment by the government which is the biggest employer. I did not waste time looking for a job as a teacher either. But went straight to my home in the village to take up farming. I have now become financially independent," he told Anadolu Agency.
Nikros Kajengo, chief coordinator of youth at the Agriculture Ministry said it was happy to note that educated youth are taking up agriculture as a means of livelihood.
To nutritionists like Edmund Macharaga in Harare, the youths' participation could spell an end to decades of series of droughts here.
"Young people's growing interest in farming could contribute to food security in this country where the struggle with food deficits has been the order of the day for several years," Macharaga told Anadolu Agency.