Jersey cows will be introduced to Zambia as part of a move to increase herds in the African continent.
The breed is sought after because of its nutrient-rich milk, ease of calving and an ability to adapt to extreme climates.
Zambia is the fourth African country to benefit from Jersey's dairy aid programme which includes training for farmers.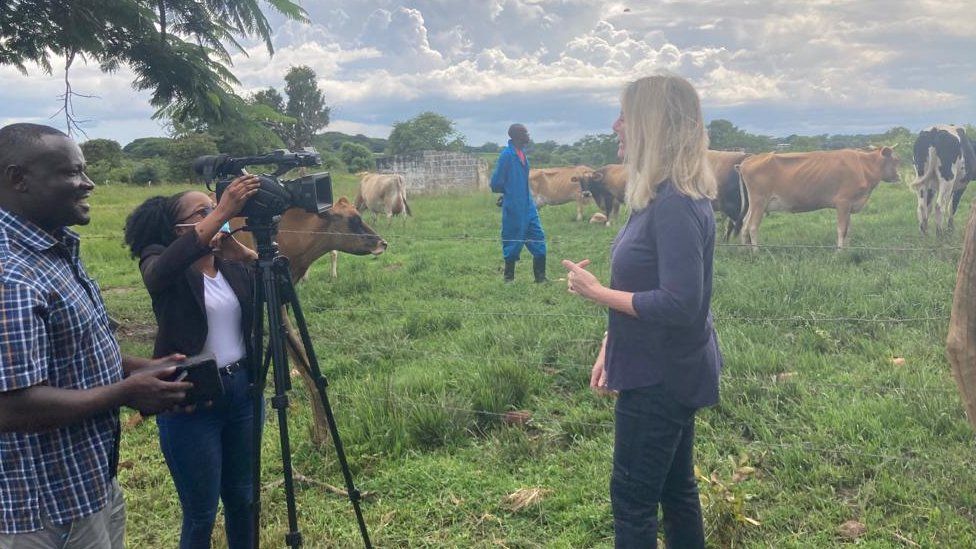 Carolyn Labey, Jersey's Minister for International Development, signed an agreement with Zambia's Ministry of Fisheries and Livestock.
The deal paves the way for Jersey Overseas Aid (JOA) and partner the Royal Jersey Agricultural and Horticultural Society to begin work in Zambia later this year.
Ms Labey said it was a "pleasure to see our beloved Jersey cow lift so many people out of poverty", and she was "delighted" to start work in Zambia.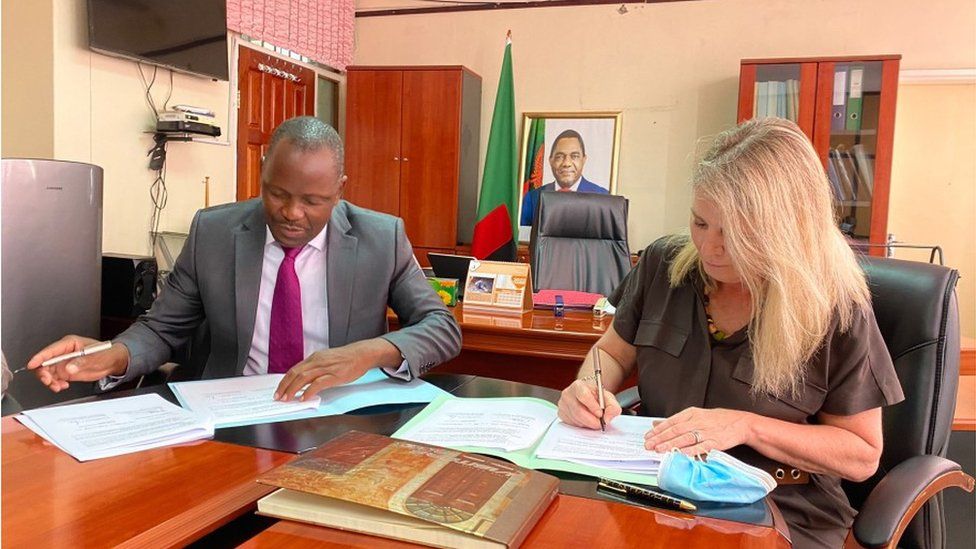 The scheme involves the establishment of a gene bank in Zambia.
JOA said Jersey cows had transformed milk yields for "tens of thousands of smallholders" in Rwanda, Malawi and Ethiopia.
The JOA estimates that 10,000 families will benefit from the Zambia scheme.